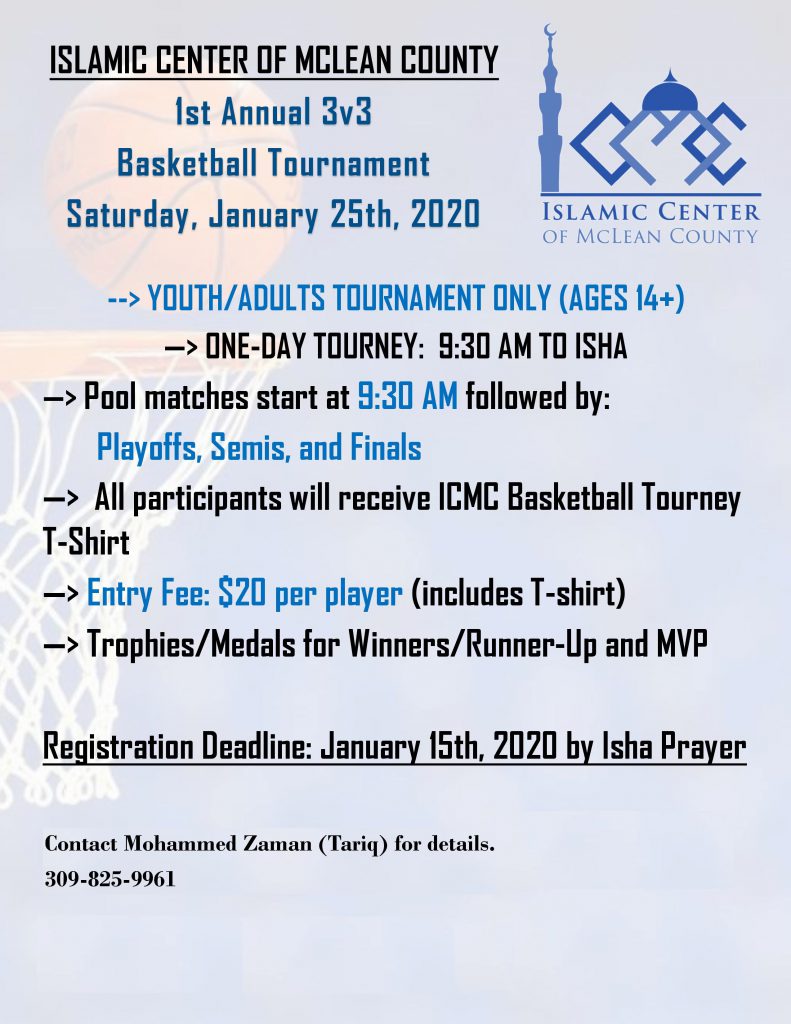 Assalamu Alaikum, 




Alhamdulillah, It's our pleasure to announce that we are hosting ICMC's First Annual 3v3 Basketball Tournament in Bloomington. We invite all of the youth/adults (14+) to participate and help make this event a huge success. 


CLICK HERE FOR REGISTRATION!!


*The date is set for January 25th, 2020 at ICMC. It will be a Youth/Adults tourney only. It is our hope, InshaAllah, that we can all work to bring our Muslim brothers together and have a successful event.
Jazakallahu Khairan!
ICMC Management